Life in Korea
Climate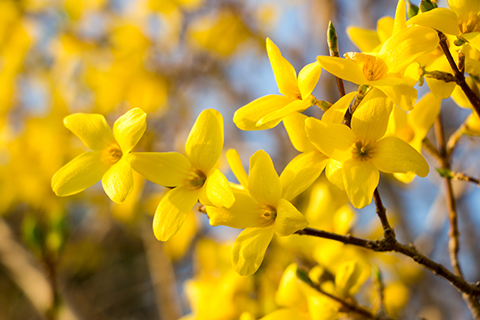 Spring
From March to May, Korea tends to be chilly in the morning and at night, and warm in the afternoon. Flowers, especially cherry blossoms, bloom beautifully. Winter clothes are typically worn until the end of March as April brings warmer temperatures. And typically by May, temperatures begin to get very hot.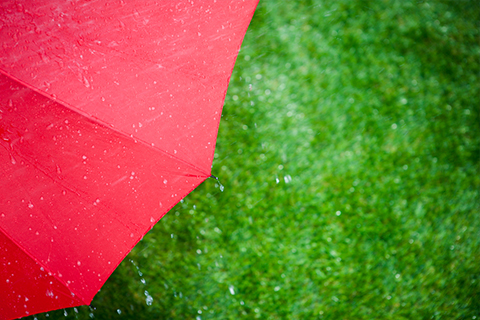 Summer
From June to August, the weather is hot and humid, with temperatures ranging from 25°C to 35°C. The rainy season, called "Jangma", frequently occurs between late June and late July. A few typhoons with heavy rain and wind typically visit the country between August and September.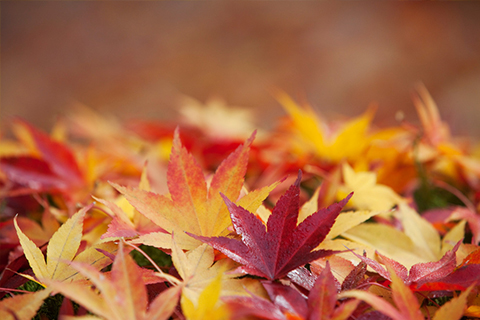 Autumn
From September to November, the average temperature is 10°C to 25°C. The sky is clear and dry most of the day. By later November, winter has arrived and people are already preparing their winter clothes and turning on their heaters. Autumn in Korea is one of the most beautiful times of the year, thanks to the colorful foliage.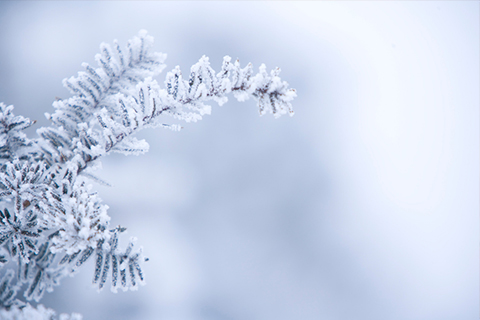 Winter
In winter, the weather stays very cold, ranging from -18°C to 10°C from December to February. During this period, the weather seems to run in a cycle of three very cold days followed by four days of milder temperatures. Snow and harsh winds can be expected. The weather gets warmer by the end of February.
National Holidays
January 1st

First day of the solar new year

First day of the lunar calendar

Lunar New Year

March 1st

Children's Day

June 6th

Memorial Day

August 15th

Independence Day

August 15th on the lunar calendar

Korean Thanksgiving Day

October 3rd

National Foundation Day

October 9th

Korean Language Proclamation Day

December 25

Christmas
Traditional Korean Food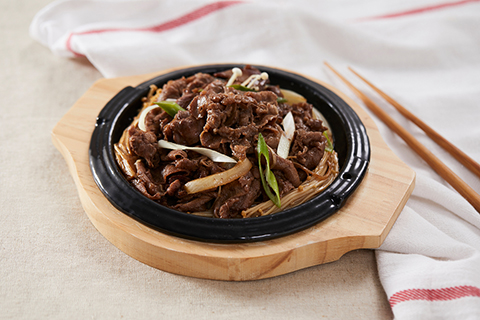 불고기
Bulgogi
Marinated beef barbecue
A juicy, savory dish of grilled marinated beef, bulgogi is one or the most popular Korean meat dishes throughout the world It is often grilled with garlic and sliced onions to add flavor to the meat.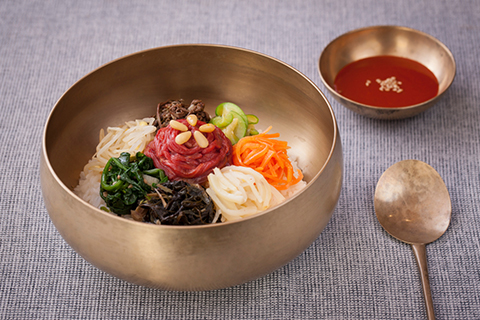 비빔밥
Bibimbap
Mixed Rice
Bibimbap is essentially a bowl of mixed ingredients including rice. namul (seasoned and sauteed vegetables), mushrooms. beer, soy sauce, gochujang (Korean chili pepper pastel, and a fried egg. The ingredients found in bibimbap vary by regions across the country.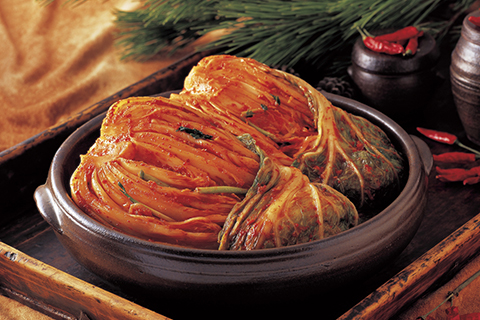 김치
Kimchi
Fermented vegetables
One of the oldest and probably the most essential dishes in Korean cuisine, Kimchi is a spicy and sour dish made up of fermented vegetable. It is prepared with various kinds of ingredients but the most common ingredient is cabbage. Kimchi is popular not only because of its unique flavor but also its high nutritional value fiber content and low calories.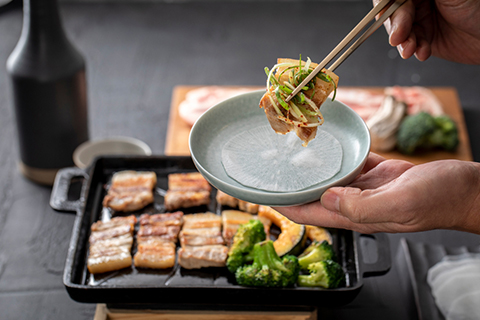 삼겹살
Samgyuopsal
pork strips
One of the most popular Korean dishes in South Korea, samgyuopsal consists of grillde slices of pork belly meat that are not marinated or seasonde. They are commonly dipped in a seasoning made of salt and gochujang, and then wrapped in lettuce with grilled slices of garic, onions, green onions, and kimchi It is one of the most common dishes found in Korea which is enjoyed by people of al ages.
Food Delivery Websites & Apps
Korea is also very well known for its exceptional delivery services which are not only cheap and speedy but also have a wide array of options to choose from. Some restaurants also offer a 24-hour delivery service which will bring freshly cooked food to your doorstep.

셔틀 딜리버리
Shuttle
Language

English & Korean

Mobile App

yes

Website

yes

Special Notes

Fully bilingual

요기요
YoGiYo
Language

Korean

Mobile App

yes

Website

yes

Special Notes

Even delivers things from convenience stores

배달의 민족
Baemin
Language

Korean

Mobile App

yes

Website

no

Special Notes

18 categories of food choices.
Korean Phone Plan
Getting an ARC allows students to sign up for any plans offered by KT, SKT, and LG. Not only that, but it also allows students to get a phone on contract (provided that the contract is within the time constraints of your visa period). There are two ways to get your phone plan, either 1) you can bring your phone from your own country and get a Sim card or 2) purchase a new phone (usually with a 2-year contract).
SIM Cards
Short term visitors can get a SIM card with an unlocked phone without an Alien Registration Card. You can also order your SIM card online by making a reservation on https://www.krsim.net/ and pick it up at the Incheon Airport right after your arrival. Incoming exchange and visiting students staying less than one year are recommended to find a prepaid plan, which starts around 30,000 KRW.
Monthly Plans
For students who are staying for a longer period should consider buying a contract plan which usually lasts for 1~3 years. You will need your passport and Alien Registration Card to get a phone plan. Main mobile service providers are Olleh, SK Telecom, and LG U+. Each provides different service plans and prices, so it is recommended to visit multiple stores to compare deals that are suitable for your needs. Payment can be made by automatic withdrawals, money transfer (mobile or ATM), credit card, GIRO, etc.
On-campus Location
Hana Square B1 : 010-8923-1218
Near campus Locations
KT Nice Dream : 02-923-7010
Tworld : 02-924-8011
LG Uplus : 0507-1353-0993
SK Telecom : 0507-1418-0014
Currency
Exchange Rate
As of January 28, 2021, 1 dollar: KRW 1,115.00/ 1 euro: KRW 1,347 ./ 10 Yuan: KRW 1,718.
※ It fluctuates every day based on economic conditions.
Monetary Value
In Korea, both coins (KRW 10, KRW 50, KRW 100 and KRW 500) and bills (KRW 1,000, KRW 5,000, KRW 10,000 and KRW 50,000) are used. Bank checks with a value of KRW 100,000 or higher are also widely used.

오만원
Oman Won
Fifty Thousand Won

만원
man Won
Fifty Thousand Won

오천원
Ocheon Won
Five thousand Won

천원
Cheon Won
One thousand Won

오백원
Obaek Won
Five hundred Won

백원
Baek Won
One hundred Won

오십원
Oship Won
Fifty Won

십원
Sip Won
Ten Won
Item Costs in KRW & USD
Loaf of Breadt

₩ 3,000 ~ 4,500

1 Iitre caton If Milk

₩ 2,500 ~ 4,000

Bottle of water(600ml)

₩ 1,100 ~ 1,500

Cup of coffee

₩ 3,000 ~ 4,000

Big Mac

₩ 4,900

Cinema ticket (student rate)

₩ 7,000 ~ 11,000

Bus ticket (student rate)

₩ 1,250 ~ 1,750
Transportation
Buses
There are city buses, distance buses, and express buses. To use distance buses and express buses, you will need to buy tickets in advance. Check the time of departure and the destination before getting on a bus.
Subway
ubways operate in the capital area, Busan, Daegu, Gwangju, Daejeon, and Seoul. In the capital area, there are currently a total of 9 subway lines, Incheon Line 1~2, Bundang Line, Sinbundang Line, Gyeongui-Jungang Line, and the Airport Railroad, etc. in operation. Seoul subway lines are differentiated by color. All stations, including stations located at the farthest outskirts of Seoul, stations in satellite cities, and many transfer stations that intersect different lines, are marked on subway maps with symbols. Normally, subways run at 2-3 minute intervals during rush hour in the mornings and evenings, and 4-6minute intervals at other times.
Taxis
Taxis are available 24 hours nationwide. They can be easily distinguished from regular cars by the signs on top of the car roof. You can get a taxi at a taxi stand, or hail one on the street by waving your hand. An additional fee (usually 1,000 won) is charged on top of the regular fare if you use a call-taxi. Various call-taxi companies operate in each region in Korea.
Trains
Trains are very fast and run between almost all major cities in Korea. They also are well connected to buses and subways, enabling you to reach your final destination with ease. The KTX (Korea Train Express) is the fastest and most expensive train option, followed by the Saemaeul and the Mugunghwa.